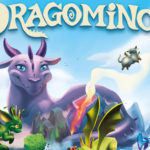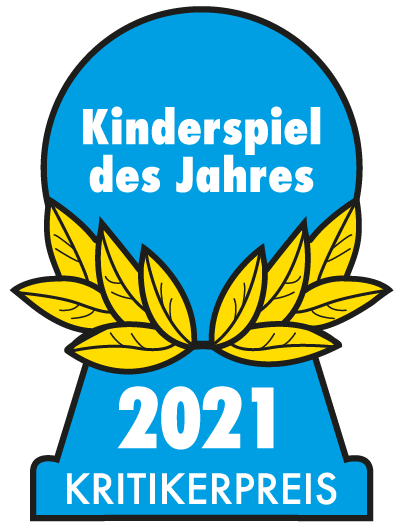 "Dragomino" by Bruno Cathala, Marie Fort and Wilfried Fort, published by Pegasus Spiele / Blue Orange, is the Kinderspiel des Jahres 2021.
The dragons are loose… but only if you manage to match the domino-like tiles so that the same landscape types are next to one another. Then you'll receive a dragon's egg as a reward. But is there a baby dragon inside, scoring you a point? Or is it empty, meaning you get nothing? That's not always a bad thing, as the kind Mama Dragon is on hand to comfort unlucky players. In this standalone children's version of "Kingdomino", the winner of the "Spiel des Jahres" award in 2017, players need clever matching skills, a bit of luck and a good eye on the overall situation to collect as many dragons, and as many points, as possible. "Dragomino" cleverly reduces the game to its essential ingredients while remaining faithful to the original, resulting in an exciting game that you'll want to bring to the table again and again.
Jury statement
"Dragomino" is an impressive example of how you can turn a family game into a children's game. This sister game to "Kingdomino" brings an interesting fantasy atmosphere to the table. Children will feel confident playing after just one game. The clever balance of luck and tactics means children will always want to dive into the world of the domino dragons.
Game Shots: Foto 1 (Overview) and Foto 2 (Detail).
Also nominated were "Fabelwelten" by Wilfried Fort and Marie Fort and "Mia London" by Antoine Bauza and Corentin Lebrat.
The coordinator of the jury for the Kinderspiel Christoph Schlewinski led through the award ceremony, which this year took place without a live audience.