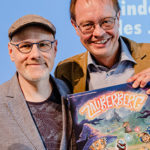 The Jury of the Kinderspiel des Jahres selected the magical marble run cooperation game "Zauberberg" by authors Jens-Peter Schliemann and Bernhard Weber, published by Amigo, as the children's game of the year 2022.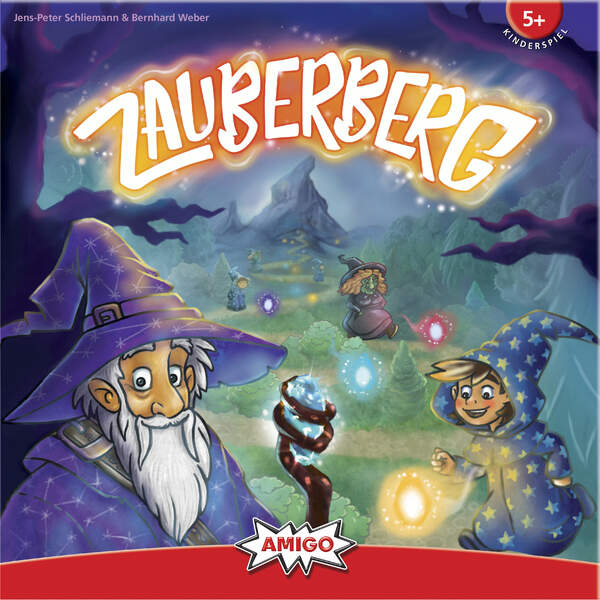 "In 'Zauberberg', the popular marble run is used in a new way. It becomes the setting for a magical race – cooperatively, in teams or even alone. The attractive game structure draws children to the game table and the innovative marble mechanism won't let them go in a hurry. Excited discussions about the placement of the marbles are followed by spellbound glances at the marble run. This is a total package that enchants all children again and again," the jury's statement said. The game won out over "Auch schon clever" and "Mit Quacks & Co. nach Quedlinburg," both by Wolfgang Warsch, both published by Schmidt. "It was a strong year overall, with some good games not making the list," said the coordinator of the children's game jury, Christoph Schlewinski, at the awards ceremony.
Decision not taken lightly
The authors of the game, Jens-Peter Schliemann and Bernhard Weber, have been cooperating since 2003. Both are attracted by the work with the material and its haptics when developing games.
For the first time in two years, the award ceremony for the Kinderspiel des Jahres prize was able to take place with an audience again, as it did in 2019 in the former main customs office in Hamburg. Nevertheless, the effects of the past years were still clearly noticeable, said the coordinator of the children's game jury Christoph Schlewinski. "The pandemic made the work of children's game authors much more challenging, because with kindergartens and elementary schools constantly closed, it's almost impossible to test games with the broad mass necessary to bring out a well-rounded, well-functioning and exciting product. That's why this vintage is the one that finally caught up with the pandemic, because it's insanely small for a children's game vintage, with just under 70 games," he said. However, he added, this has not been at the expense of quality.