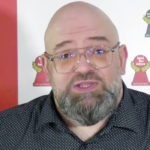 It's possible to win a game with bad cards in your hand – you just need to make the best out of what you've got. With this philosophy, players are able to recognise how many options they actually have during the game. This is how the Kinderspiel des Jahre jury felt over the past year (2020-21). In the previous year, at least until March, we were able to make the most of opportunities in kindergartens and primary schools. After that, however, we found ourselves in a gaming world full of restrictions. But, as the old truism goes, necessity is the mother of invention. In these times of limited contact and home schooling, now more than ever do we need a qualified and thorough judgement of which games should be lifted out from the crowd. In another strong year for games, we have found these titles which contain something fascinating for every age group.
We needed a pragmatic approach to properly evaluate the games: we recruited countless families who had immediately volunteered to help test the games. We found new ways of playing games, organising video calls with families. Above all, it was our advisors to the Kinderspiel des Jahres jury who proved themselves most effective, as they were able to playtest our games without restrictions in the institutions where they work, as soon as they opened up again. This took considerably more effort for everyone taking part than in recent years and so I am happy and quite proud of what we have achieved and what has come from it: a great and varied list of 10 games that are perfect for all children.
What is remarkable this year is that six out of the ten games come from French designers. The visuals in these games are also stunning: whether the unusual retro-graphics of "Tapikékoi" or the sumptuous splendour of "Traumfänger": it shows once again how much child-like love and joy our French neighbours have for children's games. But the other games on our list also offer excellent execution. In "Hipp Hopp Hippo", monkeys try and traverse the game board by jumping on hippos that disappear under the water and then reappear elsewhere. "Memo Friends" sees cute animal friends meeting in a forest. "Inspektor Nase" sparks off lots of discussions with its clear gameplay and Käpt'n Kuller even has its own cannon.
There are three games vying for the Kinderspiel des Jahres award on 14 June 2021. These three stood out from the list just a little bit more than the rest, showing well thought out and innovative approaches to games design.
"Dragomino" elegantly transforms the family game "Kingdomino" into a children's game.
"Fabelwelten" ("Storytailors") captivates players with its interactive and communicative fairytales that never fail to raise a smile.
"Mia London" offers a top-quality observation challenge, where adults will have to work to keep up with the children.

Even if there can only be one winner, all the games on our list are winners in their own right, because they will give children and families an unbelievably entertaining experience. That's why we recommend being inspired by our lists and trying out as many as you like. With an age range from three to seven years, there really is something for everyone. And with such a strong year for games for children aged five and up, younger children too can enjoy the fun of playing games.
Christoph Schlewinski