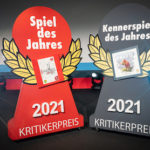 "MicroMacro: Crime City" is Spiel des Jahres
"MicroMacro: Crime City" by Johannes Sich, published by Edition Spielwiese / Pegasus Spiele is Spiel des Jahres 2021.
Happy people sitting in cafés. Children wanting an ice cream from the market stall. Art lovers at a gallery opening. But with our trained detective's eye we can see through the supposed harmony of Crime City's inhabitants. There are over a dozen murder and crime cases to solve in this enormous bustling city map, drawn in the style of hidden object games. Who had a motive to stab a knife into the skateboarder's back? Why was the mayor seen just before his death on the waterfront with a large case of money? Clues and signs give us evidence for the sequence of events, leading to an exciting reconstruction of the crime, all without any text and with minimal rules. Jealousy, resentment and deceit are the central themes of this co-operative hidden object game, all wrapped up in the sugar-sweet, knowing and detailed drawings..
Jury statement
A large black-and-white poster and a few cards – that's all "MicroMacro: Crime City" needs to captivate players. When they lean in over the table to take in the whole scene, you can cut the tension with a knife. Everyone's eyes flit over the city map, trying to reveal new information about the crime. Heated discussions between players about motives and evidence can created truly unforgettable moments.
Also nominated were "Die Abenteuer des Robin Hood" by Michael Menzel (Kosmos) and "Zombie Teenz Evolution" by Annick Lobet (Scorpion Masqué). 
"Paleo" is Kennerspiel des Jahres 2021
"Paleo" by Peter Rustemeyer, published by Hans im Glück is Kennerspiel des Jahres 2021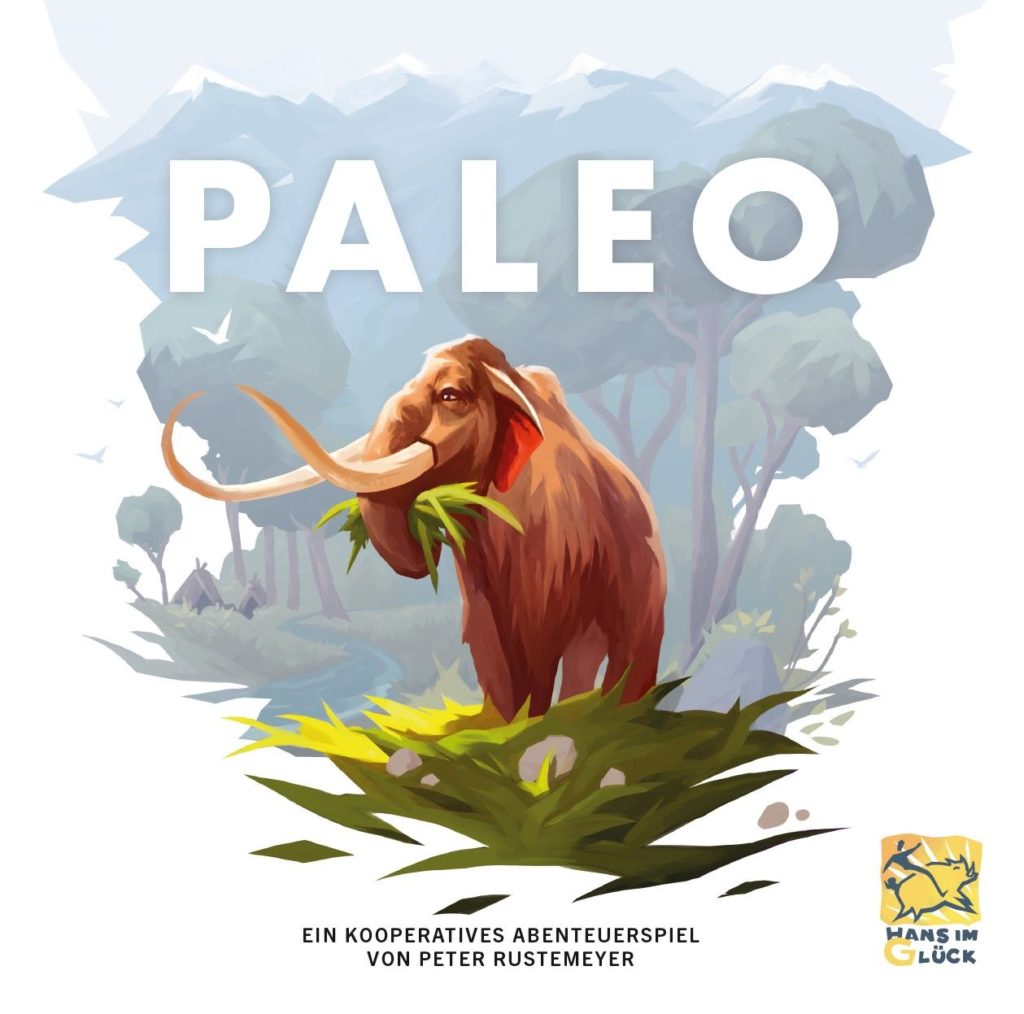 Life in the stone age must have been tough. Behind every bush with delicious berries there might be a wild animal waiting to attack. And even without the boar, we need to find out for ourselves whether the fruit is edible or poisonous. Each round we work together as a tribe to overcome dangers like these, using only the illustrations on the cards' backs as a guide. Only after turning the card over do we find out what happens in that location. Through encountering these challenges, we grow and learn together. When the day draws to a close, the tribe must be fed in order to survive for another day of Paleo. There are ten decks of cards offering new challenges which can be mixed randomly, providing a variety which motivates players to brave the perils of surviving the stone age again and again.
Jury statement
It's extraordinary how "Paleo" manages to create dynamic stories and images in the players' minds that will stay there long after the game has ended. Through the relentless struggle for survival we learn that we are only as strong as the group. The variety of different events keeps our curiosity piqued through several playthroughs and rewards the exploration of this exciting and unforgiving stone age world.
Also nominated were "Die verlorenen Ruinen von Arnak" by Michaela Štachová and Michal Štach (Czech Games Edition) and "Fantastische Reiche" by Bruce Glassco (Strohmann Games).