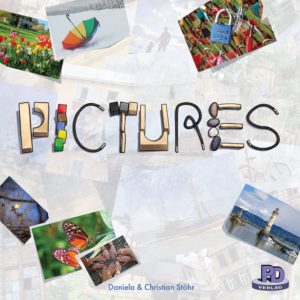 Pictures by Daniela Stöhr and Christian Stöhr
PD-Verlag and Rio Grande Games
Illustration: Dominik Mayer
Picture-perfect creative game for 3 to 5 players aged 8 and up
Nominated for Spiel des Jahres 2020
My City by Reiner Knizia
Kosmos
Illustration: Michael Menzel
An innovative city puzzle for 2 to 4 players aged 10 and up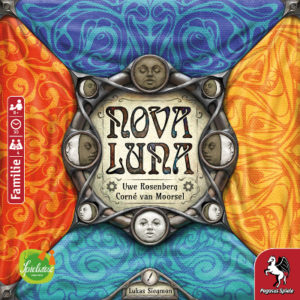 Nova Luna by Uwe Rosenberg and Corné van Moorsel
Edition Spielwiese, Pegasus Spiele and Stronghold Games
Illustration: Lukas Siegmon
Astral tile-laying game for 1 to 4 players aged 8 and up
Recommendation list
Color Brain (Colour Brain) by Tristan Williams (Game Factory and Big Potato Games)
Der Fuchs im Wald (The Fox in the Forest) by Joshua Buergel (Leichtkraft, Foxtrot Games and Renegade Game Studios)
Draftosaurus by Antoine Bauza u.a. (Ankama and Board Game Box)
Kitchen Rush von Dávid Turczi and Vangelis Bagiartakis (Pegasus Spiele)
Little Town by Shun Taguchi and Aya Taguchi (Studio GG and Iello)
Spicy by Zoltán Győri (Heidelbär Games and Gémklub)




Commentary by Spiel des Jahres Chairman Harald Schrapers on the 2020 game year.
---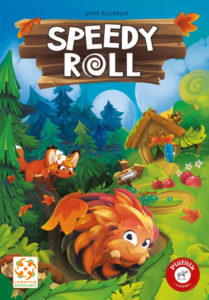 Speedy Roll (Hedgehog Roll) by Urtis Šulinskas
Lifestyle Boardgames and Piatnik
Illustration: Irina Pechenkina
An exciting race roll for 1 to 4 kids aged 4 and up
Nominated for Kinderspiel des Jahres 2020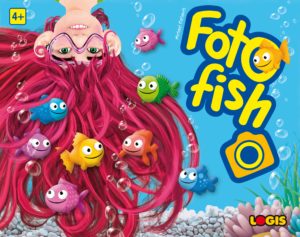 Foto Fish by Michael Kallauch
Logis
A colorful reaction game for 2 to 4 kids aged 4 and up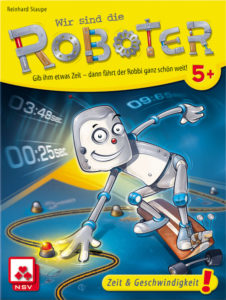 Wir sind die Roboter (Robots) by Reinhard Staupe
NSV
Illustration: Oliver Freudenreich
A cooperative assessment game for 2 to 6 kids aged 5 and up
Recommendation list Kinderspiel
Go Slow! by Felix Beukemann (Logis)
Hans im Glück by Peter Wichmann (Haba)
Magic School by Jonathan Favre-Godal (Djeco)
Puzzle Memo by Günter Burkhardt (Drei Hasen in der Abendsonne)
Slide Quest by Jean-François Rochas and Nicolas Bourgoin (Blue Orange)
Zombie Kidz Evolution by Annick Lobet (Scorpion Masqué)
Zoo Run by Florian Sirieix (Loki)




Commentary by the coordinator of the children's game jury Christoph Schlewinski on the children's game year 2020.
---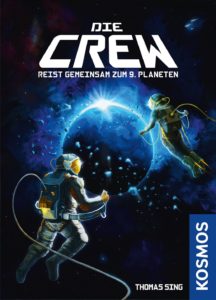 Die Crew (The Crew) by Thomas Sing
Kosmos
Illustration: Marco Armbruster
Co-operative space travel for 3 to 5 players aged 10 and up
Nominated for Kennerspiel des Jahres 2020
Der Kartograph (Cartographers) by Jordy Adan
Pegasus Spiele and Thunderworks Games
Illustration: Lucas Ribeiro
Cartographic landscape jigsaw for 1 to 8 players aged 10 and up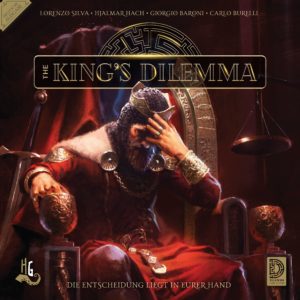 The King's Dilemma by Lorenzo Silva, Hjalmar Hach and Carlo Burelli
HG
Illustration: Giorgio Baroni
Historical negotiation game for 4 to 5 players aged 14 and up
Recommendation list Kennerspiel
Paladine des Westfrankenreichs (Paladins of the West Kingdom) by Shem Phillips and S J Macdonald (Schwerkraft and Garphill Games)
Res Arcana by Tom Lehmann (Sand Castle Games)
Underwater Cities by Vladimír Suchý (Delicious Games)