Guido Heinecke
Managing Director Spiel des Jahres e.V.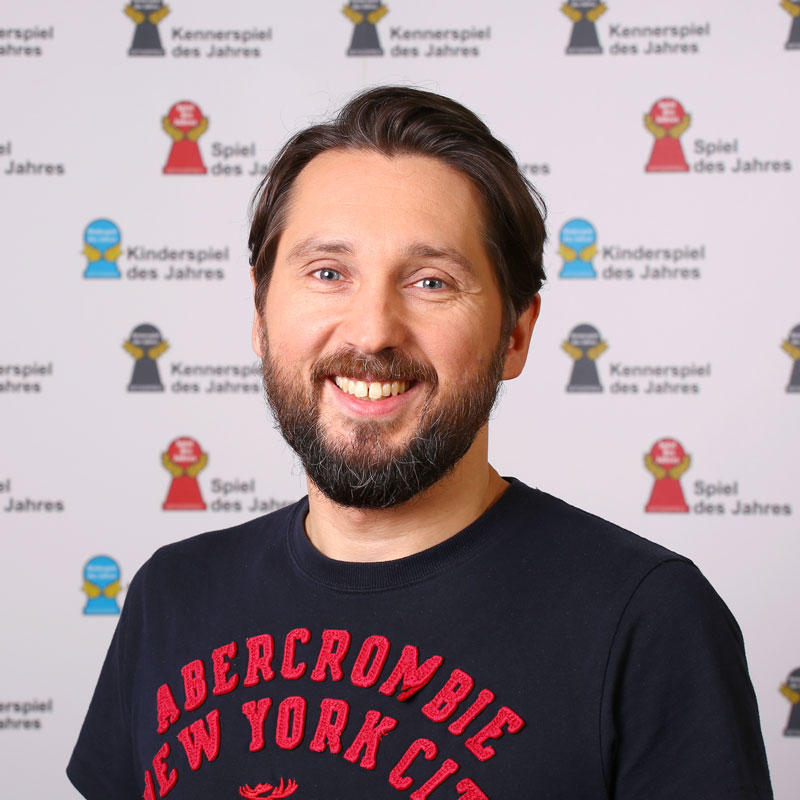 1977 born in Cologne, but raised in the southern part of the Black Forest. He started to create games based on catalogue photos and descriptions at an early age, so he actually started as an author. When his father first looked for a chess opponent, then tried to get his pocket money back with "Zehntausend" (a dice game) and finally had to face serious resistance with "Rommé", Heinecke had completely entered the scene.
He got the journalistic starter set from the Südkurier newspaper in Villingen and the Radio Neckarburg station in Rottweil, but then succumbed to the sweet temptations of Lake Constance. During his studies at the University of Konstanz (theoretical linguistics, history, arts and media), he sank deep into the world of games thanks to his game-enthusiastic flat mates and a lax study morale – but he never lost touch with journalism. In 2007, with a Master's degree in hand, he joined Pro Ludo and later Asmodee for a few years in sales, editorial and community support. From 2010 to the end of 2016 he built up the content of the German edition of Tric Trac, a French games website with news and reviews.
Heinecke was a member of the jury from 2013 to 2016. Since the beginning of 2017 he has been involved with the association as managing director. He is married, has four children and lives with his family in Constance on Lake Constance.