Stefan Gohlisch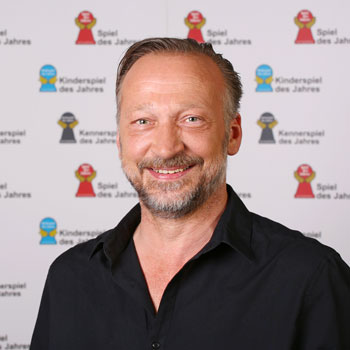 Stefan Gohlisch, born in 1968, has been playing games for longer than he can remember and more frequently than is good for a balanced lifestyle, the patience of his opponents and the capacity of his apartment and cellar, especially given his taste for great literature, comics and electronic entertainment media.
After studying humanities in his home town of Hannover, he worked – first as a trainee then in the editorial team – at the Neue Pressenewspaper, where today he deals predominantly with culture, trends and lifestyle topics. That's where eight years ago he started a games column, which now appears once a month in the weekend supplement. Since then he rarely leaves a games shop without a full shopping bag under his arm.
He lives in Hannover in a patchwork family with two children, who often and happily take part in testing games.
Address
Stefan Gohlisch, Neue Presse, D-30148 Hannover
Telephon
+49 (0) 511 5101 2293
E-Mail
gohlisch@neuepresse.de