Johanna France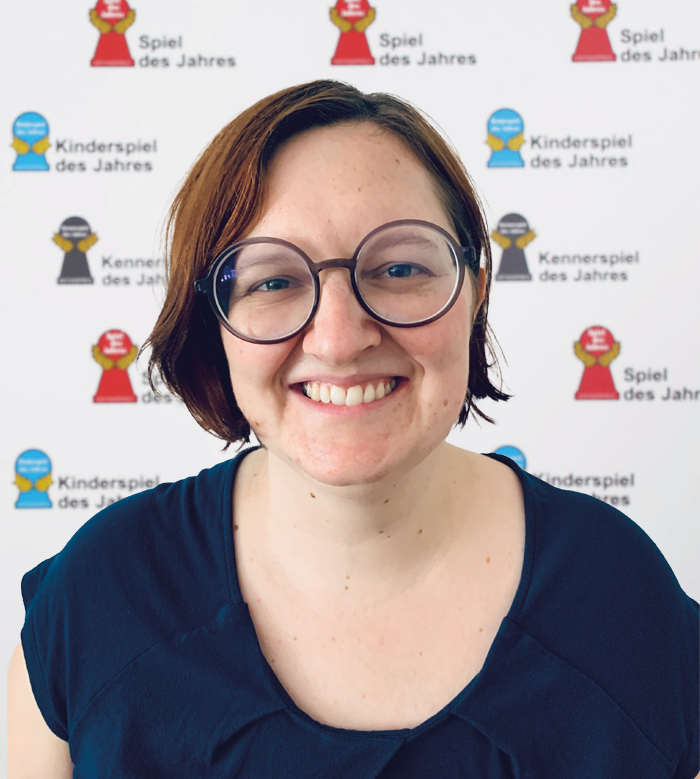 Johanna France, born in 1988, grew up in the north of the USA and in the west of Austria. From an early age, she played in week-long tournaments with her parents and younger sister, and as a teenager she discovered her love for "Ticket to Ride", which continues to this day.
In 2009, she moved to Vienna, where she studied English and comparative literature and continued to play enthusiastically in various gaming groups. In 2012, she began working at the WIENXTRA-Spielebox, Austria's largest board game rental company, alongside her studies and has been employed there full-time as a games educator since 2015. In her work, she mainly deals with school classes, children's groups and educators, supports families in finding the perfect game and writes game tips. Of course, she continues to play games in her free time, because playing is one of the most beautiful activities, no matter whether it is raining or sunny.
In addition to her passion for board games, Johanna is also an enthusiastic cook and baker, a bookworm and film fan, so tidying, rearranging and organising DVD, book and game shelves will probably remain a lifelong task.
Portraitbild in höherer Auflösung

Adress
Albertgasse 37, A-1080 Wien
Telephone
+43 660 38 33 494
E-Mail
johanna.france@wienxtra.at