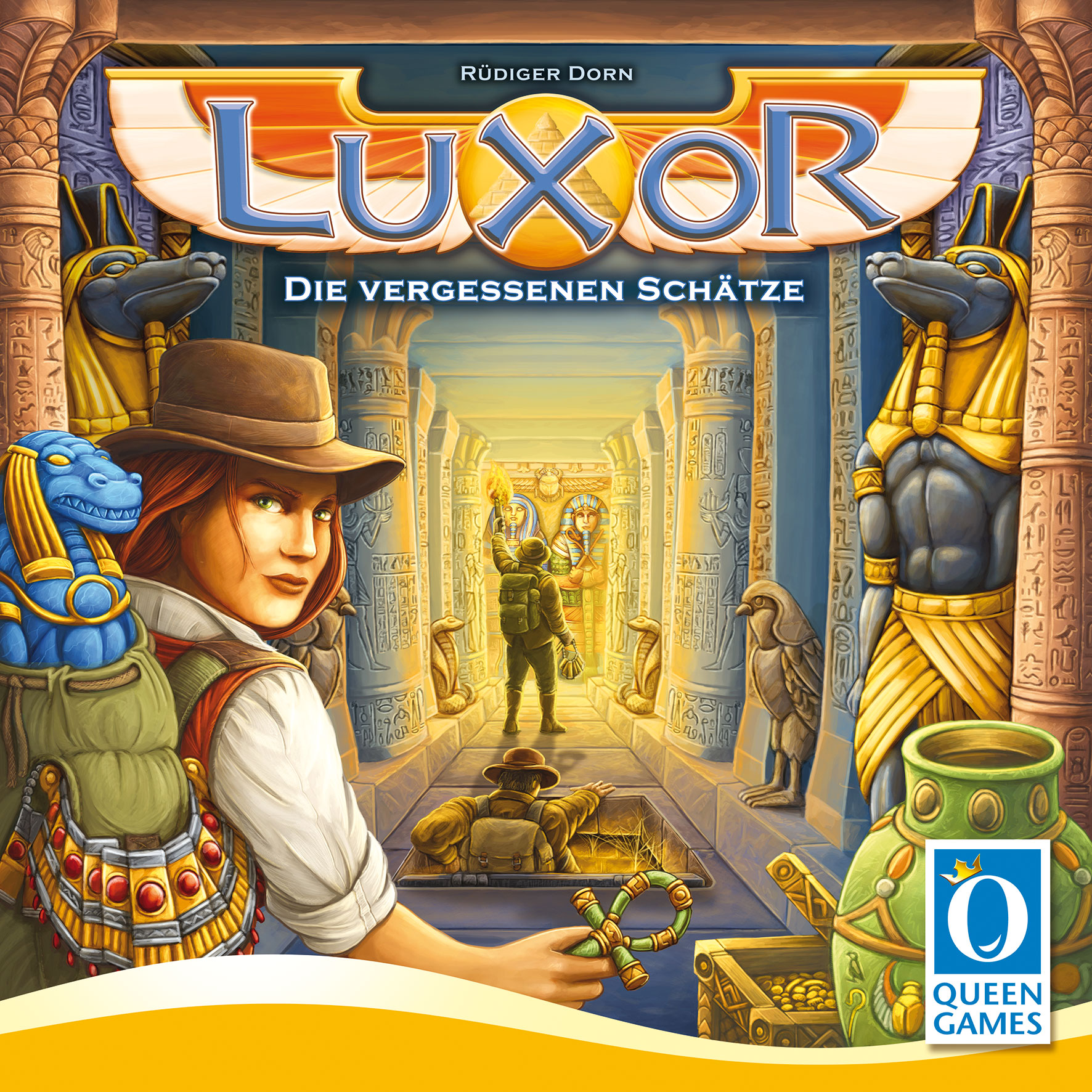 In the race and collection game Luxor, players enter an ancient Egyptian temple with their team of adventurers and make their way along its corridors to the tomb of the Pharaoh. The route to the centre is already lined with valuable vases, statues, jewellery and other treasures. To be able to grab these, you'll need up to three of your own pieces on the same space. That needs good planning, since adventurers are moved by playing cards from your hand. However, you are only allowed to play the two outer cards from your hand – and you can't switch cards. Any cards you draw go into the middle of your hand. The deeper into the temple an adventurer explores, the more points they will be worth at the end. The quickest of them will be able to take the Pharaoh's sarcophagus from the tomb, as well as the temple's many other treasures.
Short video (german)
Jury statement
When the adventurers lift the lid on this ancient tomb they will be met not with a gust of stale air but with a delightful breeze. With "Luxor", Rüdiger Dorn presents a modern interpretation of the treasure-hunting genre, with an easily understandable yet challenging card-playing mechanic at its core. This proves to be an excellent basis for an ever-exciting jostling for position. Even the Pharaoh himself would be happy to play along.